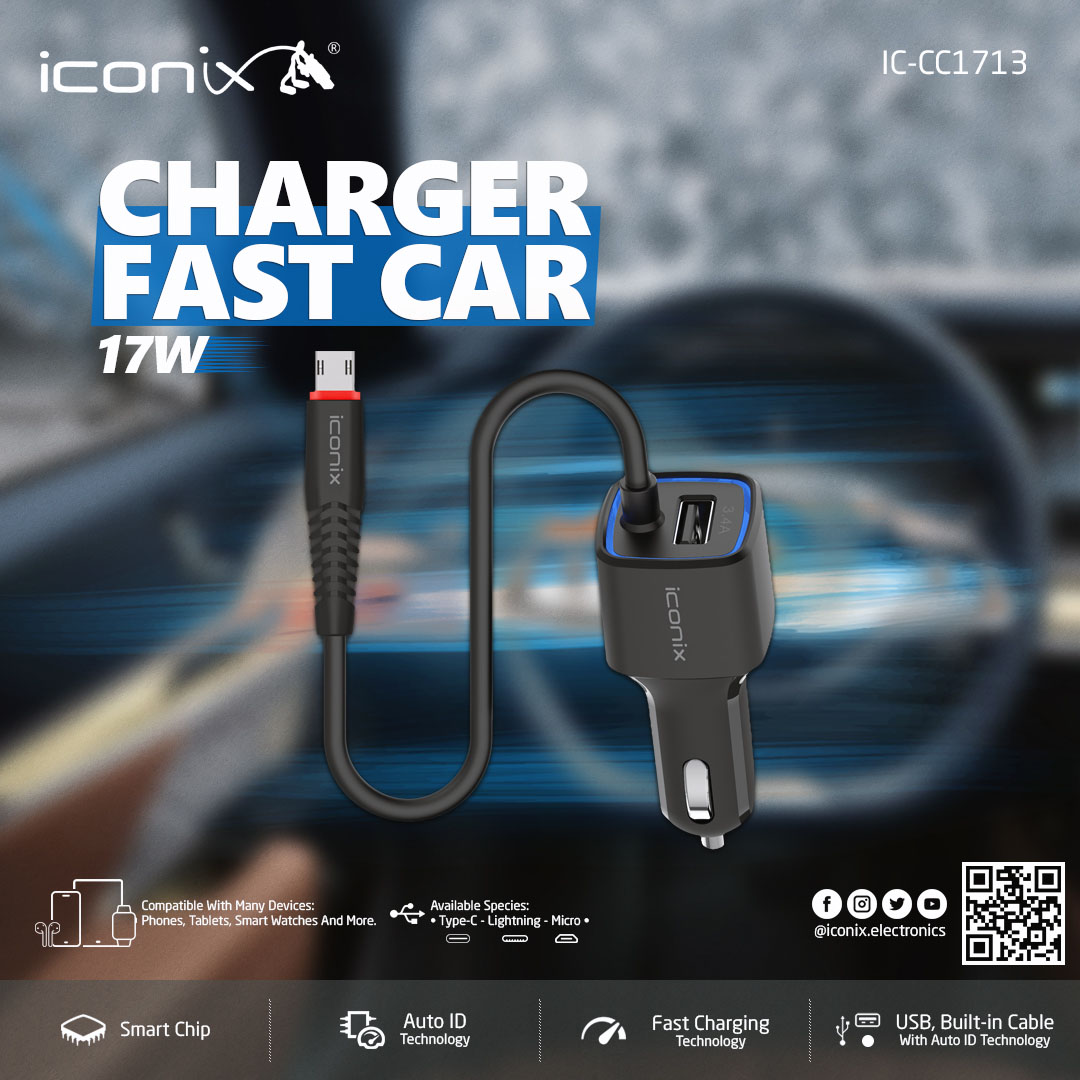 Operating Voltage: 12V/ 24V DC.
Able To Charge: Ni-CD,Ni MH And Li-Ion Batteries.
Cable Length: Up To 1.2 Meter Long (Built-in).
Charging Capacity: 1000mAh Per Hour.
❯ Smart Chip.
❯ Overcurrent Protection.
❯ Contains USB Ports, Built-in Cable.
❯ Fast Charging Technology.
❯ Auto ID Technology.
❯ Efflclency Increased By 38%.
❯ Heat Decreased By 45%.
❯ Charging Speed Incerased By 27%.
❯ Output Maximum: 3.4A (AUTO-ID).
Available Colors:
• BLACK •
Compatible With Many Devices: Phones, Tablets, Smart Watches And More.
Available Species:
• Type-C - Lightning - Micro •