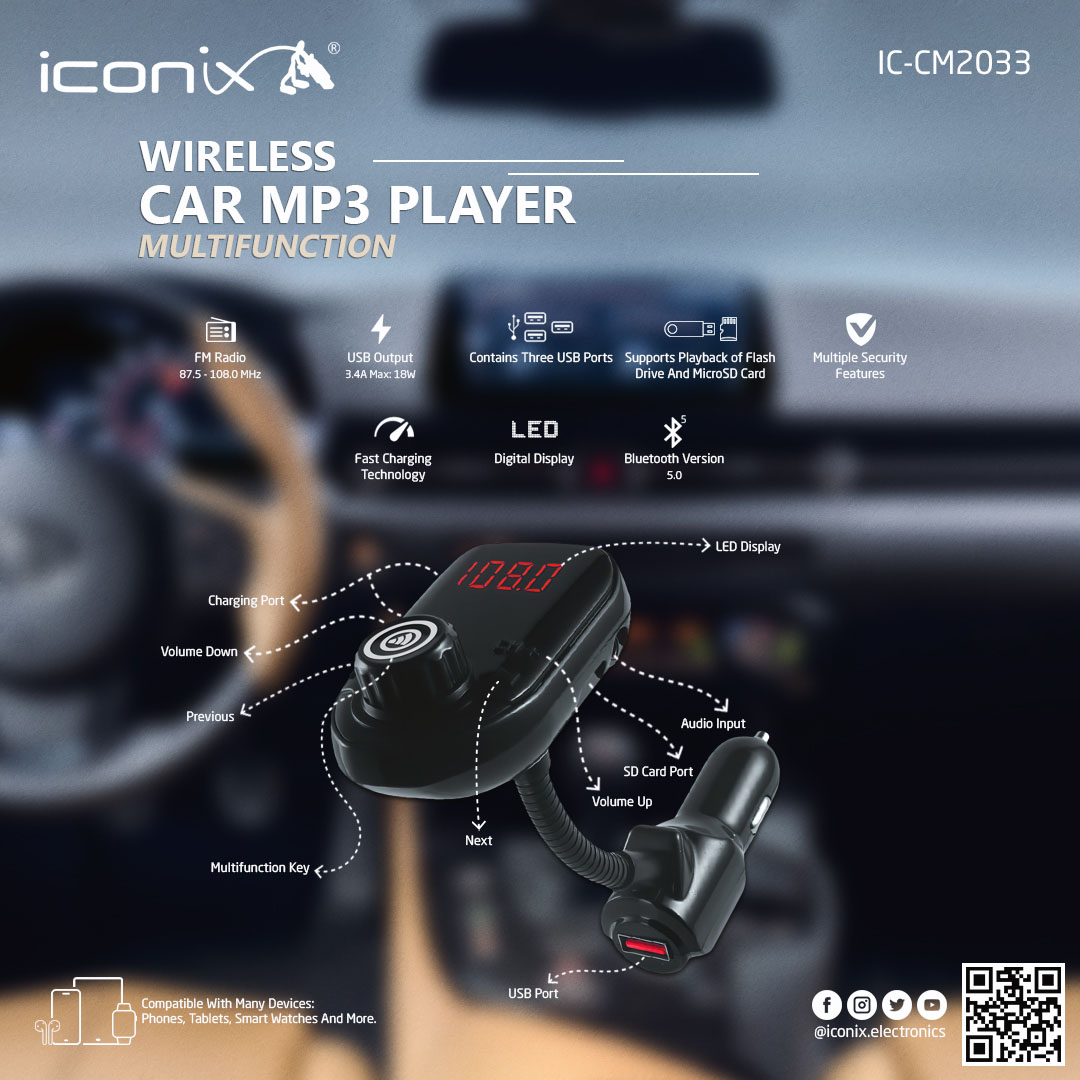 Multiple Safety Protection Comes With Built-in Overcurrent Protection, Overvoltage Protection, Intelligent Temperature Control And More.
❯ Multiple Security Features.
❯ Bluetooth Version: V5.0.
❯ Working Distance Range: 5 Meters.
❯ FM Radio: 87.5 MHz - 108.0 MHz.
❯ Digital Display.
❯ Supports Playback of USB Flash Drive And Micro SD Card.
❯ Answer, Call Back, Reject or End The Call And More.
❯ Contains Triple USB Ports.
❯ Automatic Shutdown After Stopping The Car.
❯ Fast Charging Technology.
❯ High Quality Internal Components.
❯ Operating Voltage: 12V/ 24V.
❯ USB Output: 5V = 3.4A Max: 18W.
Compatible With Many Devices: Phones, Tablets, Smart Watches And More.
USB Port, Charging Dual Port, LED Display, Multifunction Key, SD Card Port, Audio Input, Volume Up, Volume Down, Previous, Next.